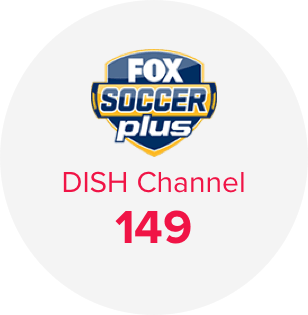 Add FOX Soccer Plus to Your DISH Plan
FOX Soccer Plus is on DISH channel 391. Watch now.
What to Watch on the FOX
Soccer Plus Channel
If you can't live without footy, add FOX Soccer Plus to your DISH TV package. This premium network expands the FOX Sports soccer coverage you already get from FS1 and FS2, plugging you into even more soccer matches and tournaments from the United States and Europe, plus rugby matches and tournaments from Australia, Oceania, and the UK. And with DISH, every play is available in vivid HD.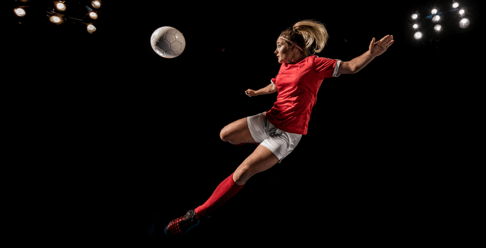 Watch EPL, Champions League, Europa League, and Bundesliga matches all season. Then follow the action from qualifying to final rounds when it's time for the FA Cup, EUFA Champions League, and FIFA World Cup.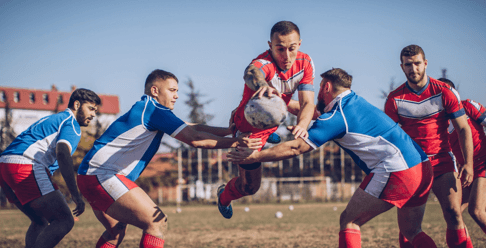 See the action from UK and Australasian rugby unions including the National Rugby League and Aussie Rules Football. Plus, tune in to major tournaments like the European Rugby Champions Cup.
*All offers require credit qualification, 2-Year commitment with early termination fee and eAutoPay. Prices include Hopper Duo for qualifying customers. Hopper, Hopper w/Sling or Hopper 3 $5/mo. more. Upfront fees may apply based on credit qualification. Fees apply for additional TVs: Hopper $15/mo., Joey $5/mo., Super Joey $10/mo. Internet not provided by DISH and billed separately. Free premium channels for 3 mos: After 3 months, you will be billed $20/month unless you call to cancel. Free standard professional installation available as soon as tomorrow for up to six rooms. Voice Remote requires an internet-connected Hopper.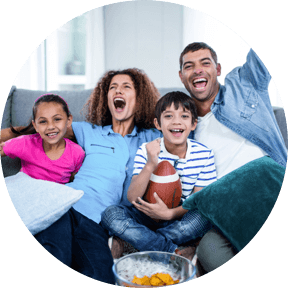 Flex Your Schedule, Watch FOX Soccer Plus On Demand
If you're on the road or need to get the kids ready for bed, you don't have to miss your match. Watch FOX Soccer Plus at a more convenient time and place with On Demand options from DISH:
Free DISH Anywhere app streams both live and recorded content
Game Finder app on your Hopper lets you toggle through games and stats in one interface
Hopper 3 DVR records up to 16 channels at once
DISH Sports Packs from FOX Soccer Plus and Beyond
You can add more than FOX Soccer Plus to your DISH package. For broad coverage of pro, semi-pro, and college leagues in multiple sports, check out the DISH Multi-Sport Pack. For deeper coverage of your second- or third-favorite sport, check out our seven other specialized packs:
Willow Cricket
Brings you 24/7 UK and South Asian cricket in HD.
MLB Extra Innings
Brings you 40 out-of-market MLB games a week.
NBA League Pass
Brings you 40 out-of-market NBA games a week.
NHL Center Ice
Brings you 40 out-of-market NHL games a week.
Outdoors Package
Brings you adventure, hunting, fishing, and shooting.
Racetrack Television Network
Brings you 80 live feeds of thoroughbred horse races.
Get Four Eyes on FOX Soccer with the DISH Hopper 3
Don't wait for Twitter or video recaps—catch all the moments that matter with the Multi-View feature on your Hopper 3. Multi-View lets you watch up to four channels on a single screen so you can watch overlapping matches on FS1, FS2, or any other channels.