Every Day is Game Day When You Order DISH Sports Packages
Order a sports channel pack today to see more of your favorite teams and get analysis and commentary from networks you trust.
Find Sports Channels Available On DISH Network
AMERICA'S
TOP 120™

190 Channels

AMERICA'S
TOP 120+™

190+ Channels

AMERICA'S
TOP 200™

240+ Channels

AMERICA'S
TOP 250™

290+ Channels

beIN SPORT

CH 392

beIN SPORT en Espanol

CH 873

Big Ten Network (BTN)

CH 405

CBS Sports Network

CH 158

ESPN

CH 140

ESPN Alternate

CH 144

ESPN Alternate 2

CH 145

ESPN2

CH 143

ESPNews

CH 142

ESPNU

CH 141

Fightbox

CH 397

FOX Sports 1

CH 150

FOX Sports 2

CH 149

Golf Channel

CH 401

Longhorn Network

CH 407

MLB Network

CH 152

MLB Network Alternate HD

CH 478

NBA TV

CH 156

NBC Sports Network

CH 159

NFL Network

CH 154

NHL Network

CH 157

NHL Network Alternate

CH 477

Olympic Channel

CH 389

Outdoor Channel

CH 396

PAC-12 Network

CH 406

PPV Event

CH 471

PPV Event

CH 473

Pursuit

CH 393

SEC Network

CH 404

Sports Alternate 1

CH 444

Sports Alternate 2

CH 446

Sports Alternate 3

CH 447

Sports Alternate 4

CH 448

Sports Alternate 5

CH 449

Sportsman Channel

CH 395

Tennis Channel

CH 400

Turner Broadcast System (TBS)

CH 139

TV Games Network

CH 399

TV Games Network 2

CH 398

UniMas (E)

CH 271

UniMas (W)

CH 272

Univision (E)

CH 270

Univision (W)

CH 828

Univision Deportes

CH 869

$5999/mo for 24 months*


Everyday Price $79.99/mo

Learn More »
$6999/mo for 24 months*


Everyday Price $84.99/mo

Learn More »
$7999/mo for 24 months*


Everyday Price $94.99/mo

Learn More »
$8999/mo For 24 Months*


Everyday Price $104.99/mo

Learn More »
*All offers require credit qualification, 2-Year commitment with early termination fee and eAutoPay. Prices include Hopper Duo for qualifying customers. Hopper, Hopper w/Sling or Hopper 3 $5/mo. more. Upfront fees may apply based on credit qualification. Fees apply for additional TVs: Hopper $15/mo., Joey $5/mo., Super Joey $10/mo. Internet not provided by DISH and billed separately. Free premium channels for 3 mos: After 3 months, you will be billed $30/month unless you call to cancel. Free standard professional installation available as soon as tomorrow for up to six rooms. Voice Remote requires an internet-connected Hopper.
College Football Coverage on DISH
With DISH, choose from as many as 40+ channels of college football coverage, including one conference network DirecTV doesn't offer. Plus, use the DISH GameFinder app to quickly find games and key stats.
SEE DISH CFB CHANNELS
Not Just Sports–More Reasons to Get DISH Satellite TV Packages
When you order a satellite TV package from DISH, you can indulge your other interests and enjoy premium content for less. Check out all the other reasons to give yourself and your family the gift of DISH TV:
Top Features and Signature Deals
Local channels included with AT 120 package and above
Free DISH Anywhere® app lets you stream live TV from mobile devices
FREE standard professional installation in up to 6 rooms
HD FREE for Life® gives you more free HD content than any other provider
2-Year TV Price Guarantee protects you from TV package price changes
Limited-Time Deals
FREE Showtime®, and DISH Movie Pack™ for 3 months*
Get Well-Rounded Sports Coverage with the Multi-Sport Pack
Of the DISH sports channel packs, the Multi-Sport Pack is the most comprehensive with coverage of mainstream sports like football, basketball, baseball, hockey, and soccer, as well as more niche sports like tennis, rugby, and MMA. The Multi-Sport Pack comes with 35 major networks including these big names:
NFL RedZone
NFL Network
ESPN Goal Line
Big Ten Network
Pac-12 Network
SEC Network
NFL Network
ESPN Goal Line
Big Ten Network
Pac-12 Network
SEC Network
Add-on Packs for Die-Hard Sports Fans
Want even more coverage? You can have all your favorite local and regional sports channels with DISH. Just choose your own add-on channel packs for personalized, comprehensive sports entertainment.

Catch every home run with up to 100 weekly out-of-market regular season MLB® games.
$120 Single Payment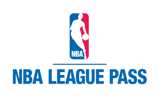 Follow any team in the league with as many as 40 live NBA TV games per week.
Call for Seasonal Pricing

With 40 out-of-market hockey games per week, you can catch every power play straight from the rink.
Call for Seasonal Pricing

Catch soccer & rugby from UEFA Champions League, Scottish Premier League, Rugby Union & more.
$15/mo

Watch loads of action from the backcountry, from hunting and fishing to travel and adventure.
$4/mo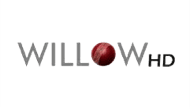 Peek into international sports with 24/7 cricket coverage and exclusive airings of worldwide games.
$14.99/mo
RACETRACK TELEVISION NETWORK
RACETRACK TELEVISION NETWORK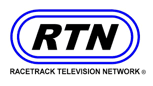 See 80 live feeds of thoroughbred horse racing from North America and select international events.
$50/mo
3 Ways to Watch DISH Sports
DISH Network sports gives you more ways to watch your favorite teams. With the advanced features of the Hopper 3® Whole-Home HD DVR, Wireless Joey®, and DISH Anywhere® app, you can save more of your favorite plays and stream the game from almost anywhere. That means you'll never miss a moment of the action.
Hopper 3® Whole-Home HD DVR:

Create your own sports bar–use Multiview to broadcast four games on a single screen. Plus, record up to 16 networks at once.

Wireless Joey (requires Hopper):

Ditch the cords and enjoy the game from anywhere in the house, whether you're in the dining room or out on the deck.

DISH Anywhere®: Have somewhere to be? Download the DISH Anywhere® app and you can catch the highlights on the go from any device.