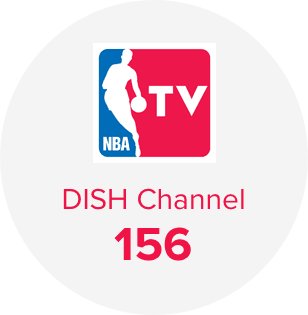 Watch NBA TV on DISH Channel 156
Catch the NBA game tonight on DISH TV or tune in for highlights.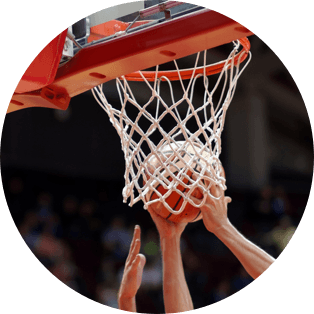 How to Watch the NBA TV DISH Channel
NBA TV on channel 156 brings you live games in HD from all 30 teams in the league—plus behind-the-scenes footage, opinion segments, interviews, and other news coverage all season long. To watch the NBA channel on DISH Network, choose America's Top 200 or Top 250 or consider adding the Multi-Sport Pack.
*All offers require credit qualification, 2-Year commitment with early termination fee and eAutoPay. Prices include Hopper Duo for qualifying customers. Hopper, Hopper w/Sling or Hopper 3 $5/mo. more. Upfront fees may apply based on credit qualification. Fees apply for additional TVs: Hopper $15/mo., Joey $5/mo., Super Joey $10/mo. Internet not provided by DISH and billed separately. Free premium channels for 3 mos: After 3 months, you will be billed $30/month unless you call to cancel. Free standard professional installation available as soon as tomorrow for up to six rooms. Voice Remote requires an internet-connected Hopper.
Multi-View NBA Games with the Hopper DVR
No matter how you prefer to catch up on NBA games, the Hopper 3 makes it easier. For just $5/mo more, the Hopper 3 can record games on up to 16 channels at once and save them all with plenty of room for your favorite primetime dramas, too. Or if you'd rather catch multiple games live, you can—just activate Multi-View mode to watch four channels on the same screen.
WHAT TO WATCH ON NBA TV
NBA GameTime Live
The cornerstone of NBA TV, this program is the home of live games and their accompanying commentary, interviews, and news coverage.
NBA CrunchTime
This pregame show airs for 30 minutes before each tipoff and features forecasting and commentary.
Inside the NBA
This Emmy Award–winning program airs rebroadcasts of NBA games with expert analysis within 12 hours after gametime.
International Broadcasts
NBA airs 1–2 daily games from up to 40 regions worldwide including Latin America, East Asia, and Sub-Saharan Africa.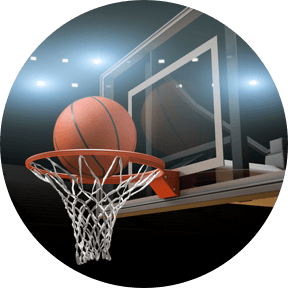 Get a DISH Sports Pack for More NBA
For more from the NBA, add the premium network NBA League Pass to your DISH package. NBA League Pass airs up to 40 out-of-market games each week so you can catch every team in action during the season. Love another sport just as much? Check out our other sports packs.