PAD YOUR BUDGET WITH
LONG-TERM SAVINGS
Only DISH gives you stable, 2-year prices on satellite TV plans. Price includes extras!
HD DVR and Voice Remote*
FREE standard installation in up to 6 rooms
FREE premium channels (3 mos.)*

*Voice Remote requires internet-connected Hopper. Free Premium Channels: After 3 mos., you will be billed $20/mo. for Showtime® and DISH Movie Pack™ unless you call to cancel.
Get a FREE Quote Now
Do you want to watch TV in more than one room?
Question 1 of 3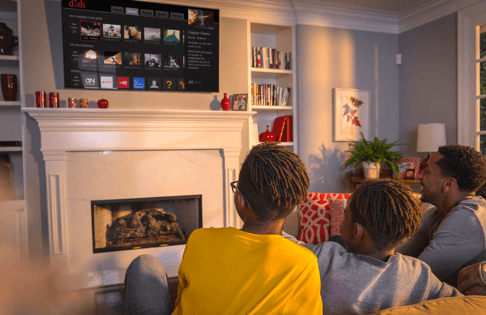 TV at a 2-Year Price Just Makes Sense
Most intro prices are so low, you get charged massive hikes halfway through your term to make up for it. Get your life back from your TV provider! With DISH 2-year prices, you can keep watching the shows you obsess about and not deprive yourself of other small, simple things that make you feel good—like a latté on a chilly morning, a fresh new bottle of aftershave, or a comfy new blanket and pillows for your family's favorite TV spot.