LOVE TV WITH THE DISH HOPPER 3
Experience the best home entertainment with the DISH Hopper Whole-Home HD DVR.
"Ludicrously Powerful"
-WIRED

Feel the power of
The Hopper 3
Ever since the unveiling of the 4K HOPPER 3™ Smart DVR, experts have been blown away by its slimmer design, increased storage capacity, and added 4K HD features. CNET praised it as "the most powerful and feature-packed DVR to date." PCMag gave the HOPPER 3 its coveted Best Home Theater Gear award. And if that wasn't enough, WIRED even called the DISH HOPPER 3 "the most ludicrously powerful cable box ever." The experts agree that DISH has made America's best DVR better.
4K HD available

More HD storage
But don't just take their word for it, DISH is confident that you'll fall in love with the HOPPER 3 when you order a DISH package today. You can add a HOPPER 3 to any DISH package for the low monthly cost of $10. And, don't forget to expand your HD viewing experience throughout your whole house with some 4K Joey receivers for the low price of $7 a month per TV. With DISH, you'll never be short on high-definition entertainment options for your entire home.
Hopper 3 price: $10/mo.

4K Joey price: $5/mo. per TV
How does the
DISH Hopper 3 work?
Many home-entertainment experts have weighed in positively on the HOPPER 3, but why exactly is this DISH DVR widely considered the best on the market?
CONFLICT FREE VIEWING WITH A DISH DVR
To start with, the DISH HOPPER 3's 16 tuners allow for more simultaneous recording and watching—double the amount of the Hopper Whole-Home DVR, which was already the industry leader in DVR capacity. But why on earth would you ever need to record 16 shows at once? For some TV aficionados, DVR storage can get pretty complicated when they're recording exclusive kids shows, original TV series, hard-to-find movies, and live sporting events—perhaps all at the same time. With the DISH HOPPER 3, your family will never have a recording conflict ever again.
WATCH MORE WITH THE DISH HOPPER
In addition to more tuners, the DISH HOPPER 3 gives you the ability to watch and customize four channels at once in 1080 HD with the DISH Sports Bar mode. When you add all of that up, you'll see that, with the HOPPER 3, your family can watch more TV at the same time all around your home.
4K DISH DVR
Likewise, 4K TV owners can watch, record, and store their favorite shows and movies in 4K to the 2-TB HOPPER 3 hard drive, which has double the storage capacity of the DIRECTV Genie. Previous Hoppers helped create the viewing experience of a sports bar right at home. Now that experience has been enhanced with the ability to watch sports channels in 4K—the highest HD resolution available. Step into the future of entertainment today with the 4K HOPPER 3 Smart DVR.
DISH Hopper
Smart Technology
With the DISH Network HOPPER 3, you can effectively upgrade your TV to a Smart TV. That means your family can enjoy Internet TV, online interactive media, and third-party apps, in addition to channels already included with your DISH Network package. Not only that, but the HOPPER 3's new search functions help you browse and filter content on Netflix and other apps according to genre, actor, and much more—appealing to binge-watchers of all ages and tastes.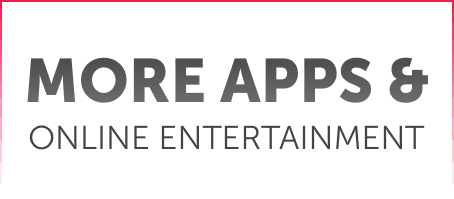 Plus, when you add some 4K Joey receivers to your DISH package for just $5 a month each, one HOPPER 3 can support up to seven TVs in different rooms. The Bluetooth-enabled 4K Joey is sleek and fully compatible with non-4K TVs. Say good bye to tons of unsightly wires and an unwieldy installation process because the 4K Joey maximizes wireless technology to deliver live and recorded TV virtually anywhere in and around your home.

• More TV in more rooms
Finally, the new Hopper Voice Remote has a simplified design with an illuminated touchpad, making it easy for you to get the most out of your HOPPER 3. As the name indicates, the new Hopper remote features advanced voice recognition that you can access with the push of a button. Imagine having a personal assistant to help you with all of your satellite TV and Internet needs. The HOPPER 3 gives you that and much, much more.
COMPARE OTHER DVRS TO THE DISH HOPPER 3
Not all DVRs are created equal. When you compare the DISH HOPPER 3 versus the DIRECTV Genie, the Xfinity X1, and other leading DVRs, you'll see that in almost every way imaginable DISH beats out the competition. For example, the DISH Network HOPPER 3 lets you save about twice as much programming and allows you to record way more shows at the same time. And that's just the tip of the iceberg. Check out this easy-to-read chart to learn more about how the HOPPER 3 is the most advanced HD DVR available.
Feature
DISH Hopper 3
DIRECTV Genie
Primetime Anytime
—
AutoHop
—
Hard Drive Size
2TB
1TB
Recording Capacity
Up to 500 HD Hours
Up to 200 Hours
TV Technology
Live TV & DVR Recordings
DVR Recordings Only
Simultaneous Recordings
16 Recordingswith Prime Time Anytime Enabled
8 Recordings
On Demand Options

When connected to Broadband Internet

Access to More Than

15,000 IPVOD Titles

Access to

7,000 IPVOD Titles

On Demand Options

When NOT connected to Broadband Internet

Access to 80 New Release Titles
Access to 12 New Release Titles
Bluetooth® Integration
—
Remote Control Locator
—
Receiver Fees for 4 TVs
$31 per month
$38 per month
SRS TruVolume®
—
Number of TVs on
Whole-Home DVR
8 TVs2 Hoppers Allowed Per Account
4 TVs1 Genie Allowed Per Account
*Data effective 09/01/16
Check out more
Hopper 3 features
Did we mention that that was just the tip of the iceberg? For all the geeks out there, here's a list of some other top DISH DVR tech specs. Among other things, you'll be able to switch TVs and pick up wherever you left off on your Hopper with Sling®, skip prime-time ads with PrimeTime Anytime, and watch your DVR recordings on your cellphone using the DISH Anywhere™ app. Learn a bit more by scanning through these lists and then call 1-844-564-3208 to speak with a knowledgeable DISH representative.
Viewing
Prime-time ad skip

3D compatible

4K ready

Sling Technology
Apps
Watch DVR recordings anywhere

Control DVR by iPad

Post on Facebook and Twitter
Audio
Bluetooth audio streaming

70+ Sirius music channels

Dolby Digital® support
Connectivity
Faster Network

External hard drive access

Built-in wifi
Maintenance
Set-top box recording

Temperature Management

Software upgrades via satelite